How it Works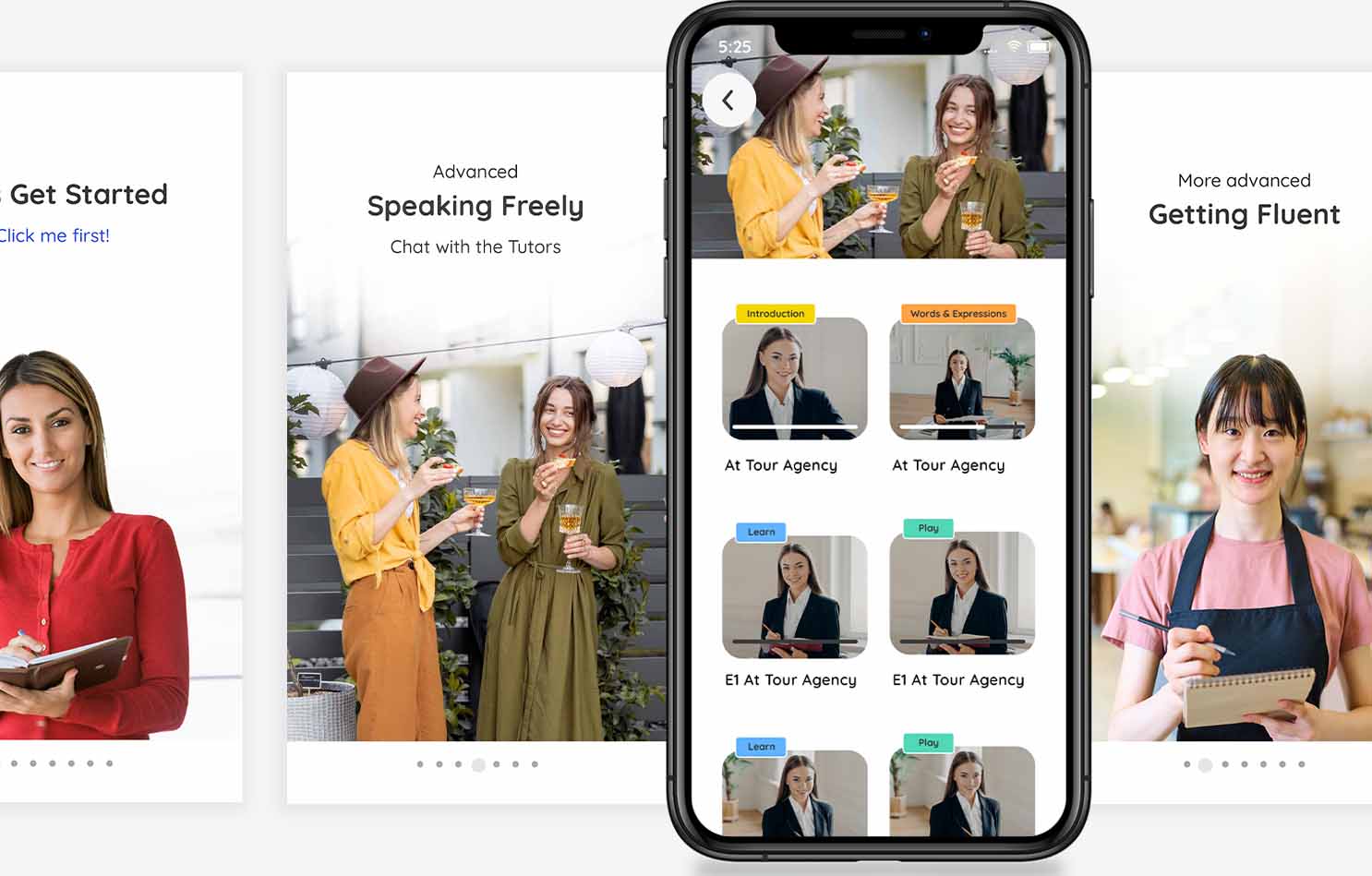 Start your day with Hello, Welcome!
Have a chat with your Dialogs tutor. Share your thoughts and interests. The topics are random and open ended, all designed to help you improve your English conversation skills.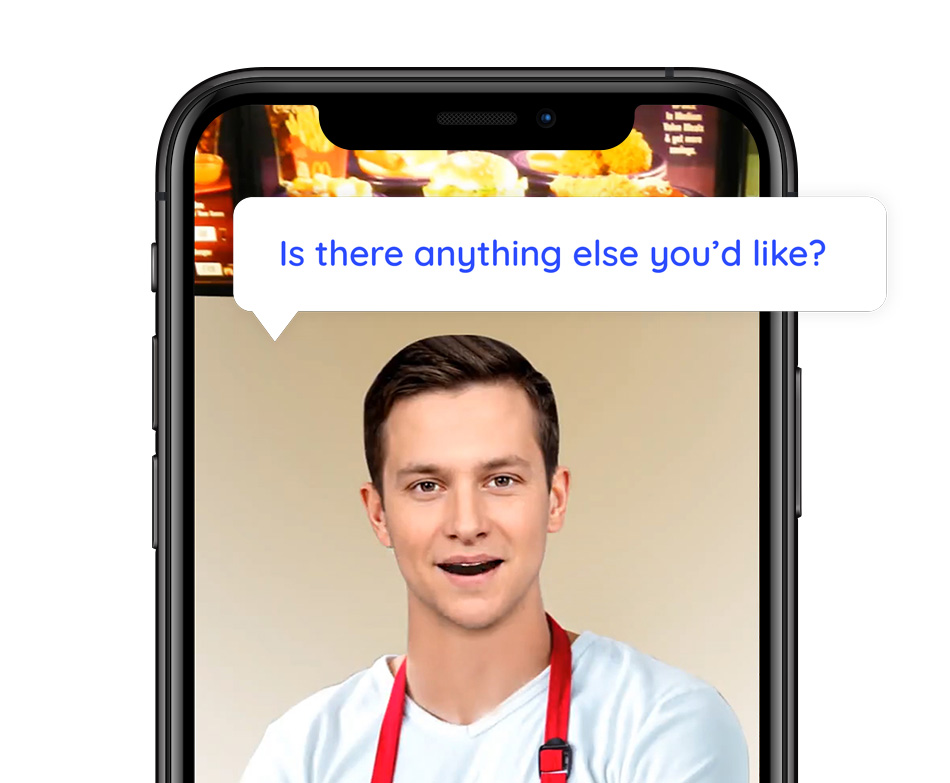 Play Today's Activity
Every day, you will be presented with an activity of different topics in which you will role play. You will listen to the narrations and interact with the characters by listening and talking within the story. You can first Watch an activity, then play your part in Learn mode and later in Play mode.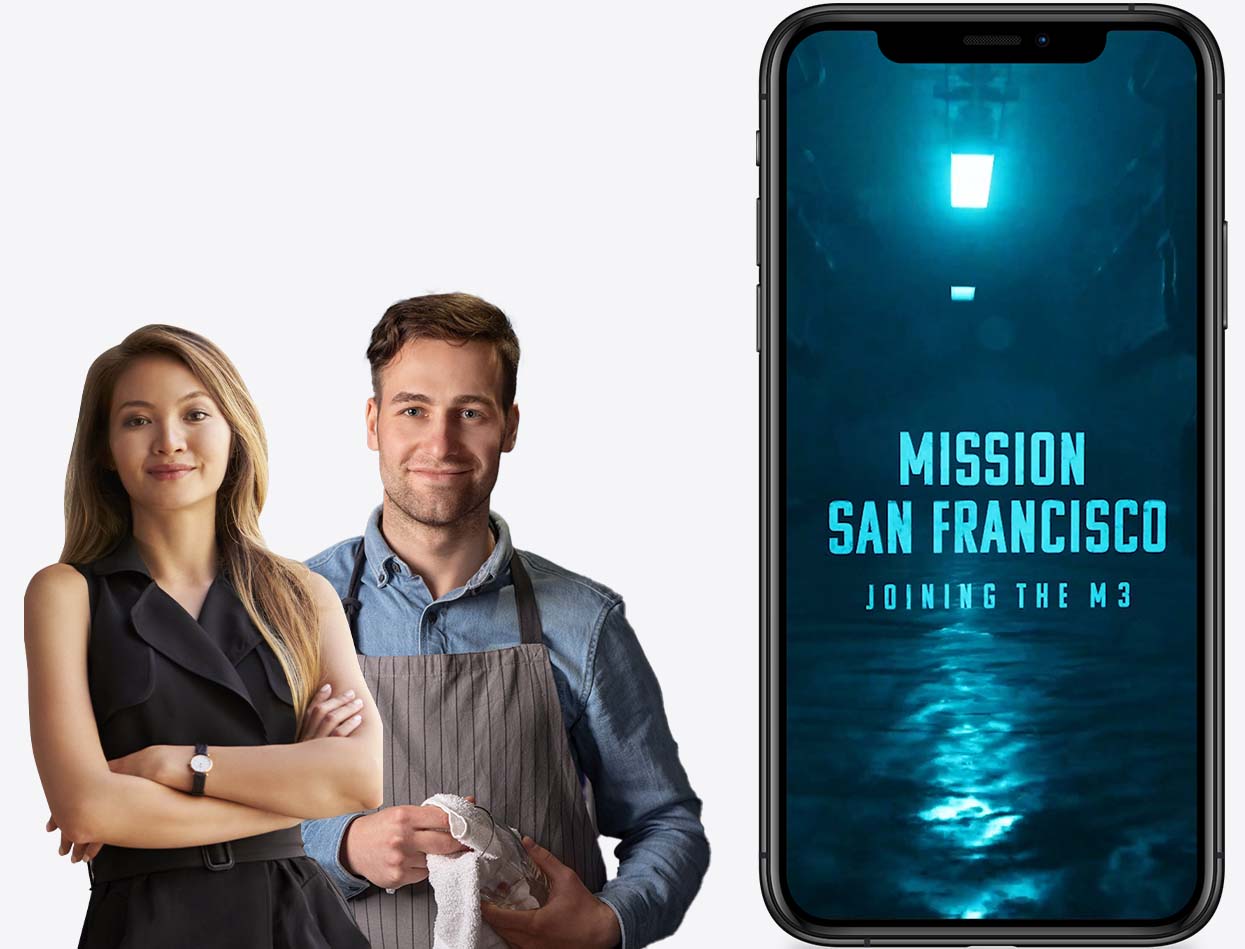 Solve a mystery
There's something funny going on at a prominent biotech start-up company in San Francisco. You are an intelligence officer assigned to this mission. Apply your English-speaking skills to solve the mystery.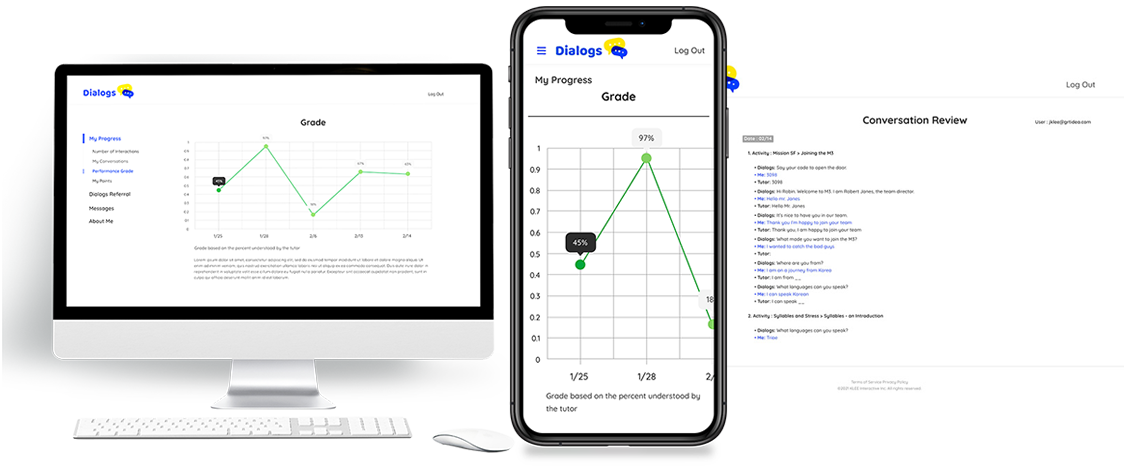 Track your progress
See how you're doing; and monitor your progress. Dialogs is not about becoming fluent in just a few weeks, like many others would promise. It's about making everyday progress little by little, and before you know it, you'll be speaking English fluently with confidence in any situation.